At R. Howard, we believe that each beauty and cosmetic packaging project is unique. We listen to your specific needs while drawing on the latest market trends and demands, to build your ideal packaging solution. We have a respected history of providing innovative packaging solutions to the Personal Care industry. Our expansive assortment of products ensures our customers have access to the most alluring packaging in the market.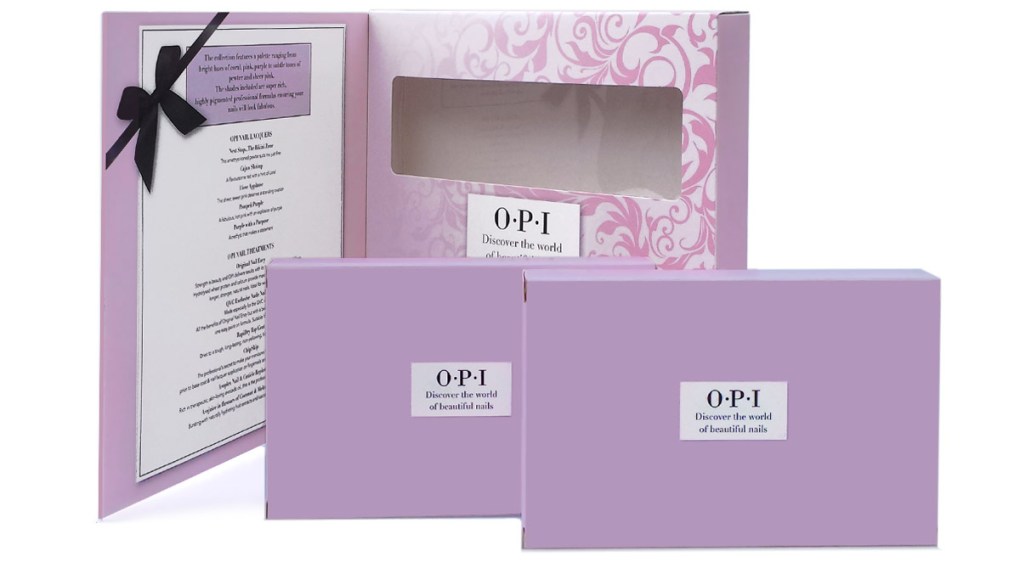 BEAUTY PACKAGING
(SPECIALISED BOX FOLDING AND WINDOWING)
High quality nail product manufacturer O.P.I, required an elegant box, with a folding door and window for displaying their seasonal gift set.
This beautifully designed packaging has a simple soft print finish but has the strength and stability of a quality folding carton box with a visibility panel that allows the consumer to see what they are buying.
Our window packaging maintains product integrity by eliminating the need for packs to be opened in-store and allows the contents to be easily identified by the consumer, and store personnel responsible for shelf replenishment.