At R Howard we specialise in food and drink packaging. In this competitive industry it is important to have distinctive packaging and presentation for maximum on-shelf impact.
Whether you want standard stock items or bespoke designs, R Howard's wide range of boxes, sleeves, containers, cartons and pouches ensure professional, consistent and attractive food and drink packaging that delivers a 'stand out' look for all food and drink customers.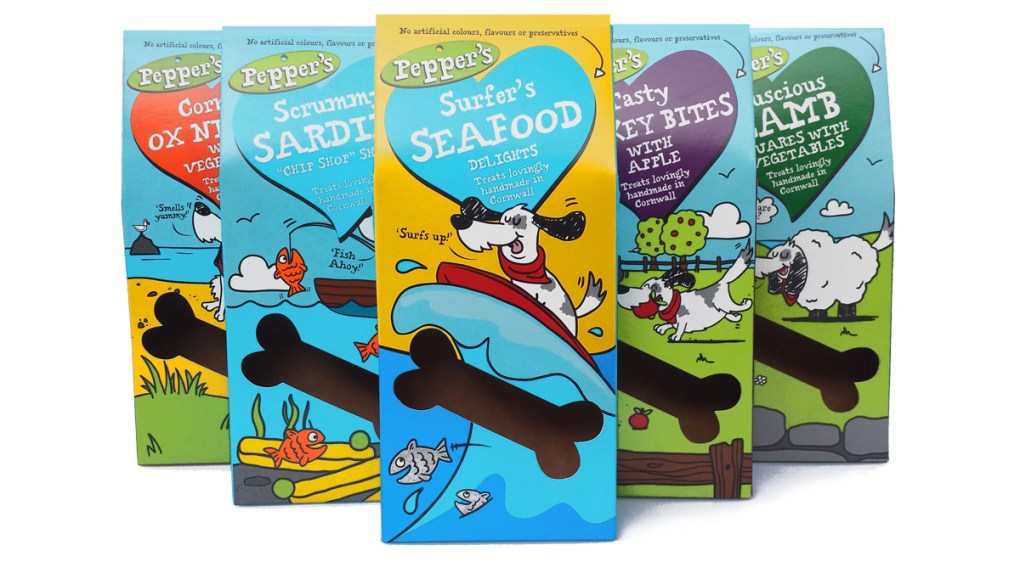 FOOD PACKAGING
(CURVED PACKAGING, DIE CUTTING)
At R Howard we create specialised food packaging for the pet market. For this dog food manufacturer we created a carton range that has a curved top with vibrant, colourful images. This printed packaging food carton range stands out on shelf with its high impact design and unique die cut bone shaped aperture, to easily display the cartons contents.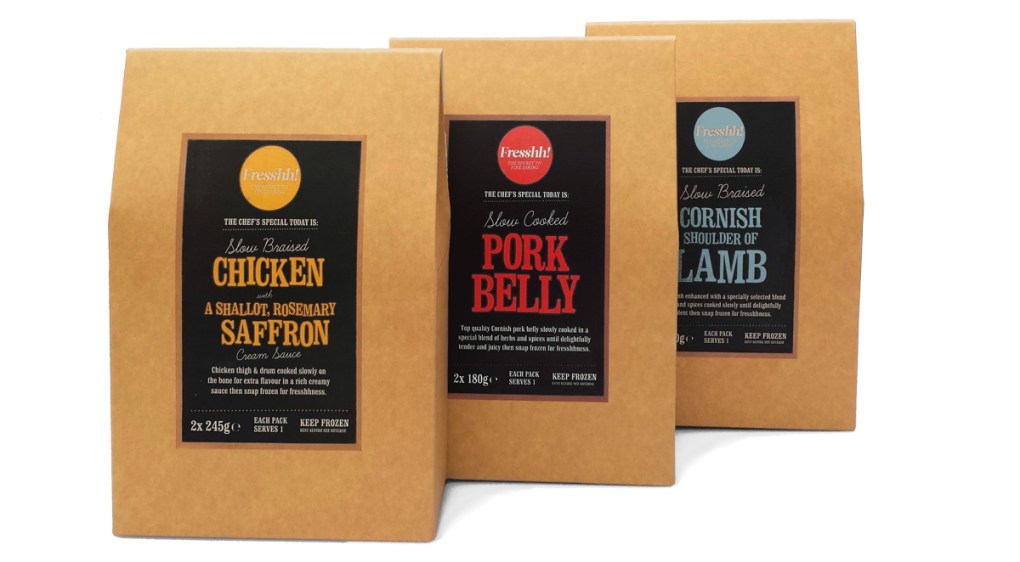 FOOD PACKAGING
(SPECIALISED BOARD, QUALITY CONTROL)
R Howard have created a line of packaging which reflects the style and quality of a high-end speciality food product range. Using specialised printing materials, the packaging has a fresh and organic appearance with strong, colourful text help to market its contents. We always manufacture to the highest standards, using quality materials and conforming to hygiene regulations to ensure that the contents of our cartons are protected and fresh.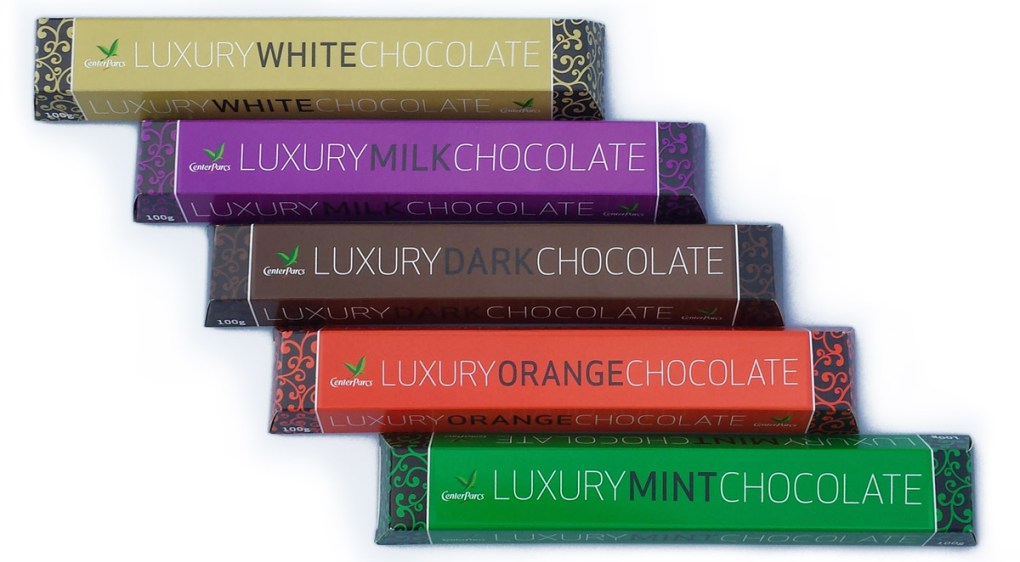 FOOD PACKAGING
(BESPOKE SHAPE, VISUAL IDENTITY)
Bespoke shaped cartons for ease of storage and display, were designed for the Center Parcs chocolate range. Designed so that each individual product stands alone by using strong spot colours to identify the packagings contents, together producing a product range that has a strong brand identity, with a luxury feel.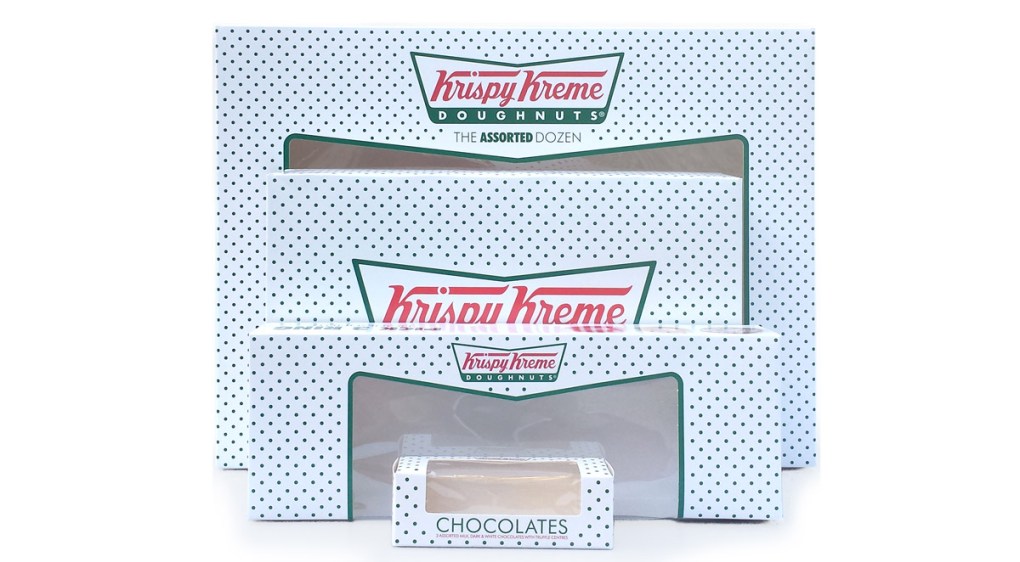 FOOD PACKAGING
(EASY ASSEMBLE & CRISP WHITE FINISH)
Krispy Kreme required a high volume, easily assembled packaging solution. High volumes of packaging need to be shipped and stored flat packed, but also needed to be quick and easy to assemble when required. This cleverly designed packaging uses a simple high impact white board that gives a crisp clean look but has the strength and stability of a quality folding carton box with a window that allows the consumer to see what they are buying.